Invest in yourself
Being part of our team remotely offers unlimited video review, access to a private Facebook group, coaching at national events, and top-of-the-line programming. You can join in on the Team Program or if you need something more specific, we offer Personalized Programming.
Includes:
Unlimited Video Review
Team or Personalized Programming
Event Coaching
Reach out to me if your interested!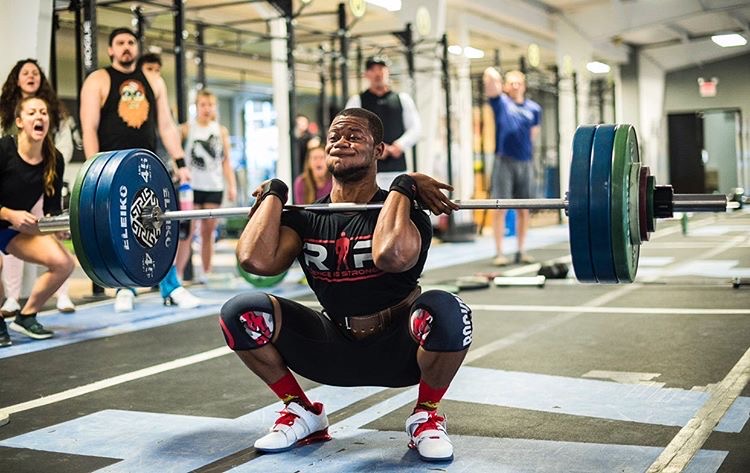 More
The weightlifting movements can be challenging to learn on your own. A lot of times it's harder to unlearn a bad movement pattern than it is to learn the right one from the start. While in-person coaching is the best, that is not always feasible. But with unlimited video review, you can limit the number of bad habits you create, and set yourself up for success. Sometimes it is as simple as changing where you are looking during the movement. Sometimes it is a weak link holding you back and no cues will correct your issue until you strengthen that weak link. Don't bury yourself into frustration trying to figure these things out all on your own. Our experienced coaches can get you on the right path quickly and effectively.
We offer two main options for programming. You can join in on the Team Program or get a Personalized Program. The Team Program is awesome because you get a closer understanding and sense of comradery with the rest of your team. When the workouts are really challenging, you can sympathize with each other. When you are all hitting PR's you can celebrate together. This option is really great to help you get that team feeling even if you are training alone in a garage or at a generic health club. While we strive to make sure the most people can make great progress on the Team Program, sometimes you just need something different. That is where Personalized Programming comes in! Whether you are training to peak at a specific competition, or if you just have a specific weakness you want to tackle, we can help make the best program for you.
We also have you covered for event coaching at national events! As a team, we compete under East Coast Gold at national events. We try to coordinate having as many House of Weightlifting athletes at the same national event as possible, but even if our coaches at House of Weightlifting can not make it to a national event, you can rest easy knowing that East Coast Gold's organized team of coaches will have you covered. This gives you the freedom to compete at the event that makes the most sense for you, without the added worry of needing to find an event coach.
Overall, our Remote Coaching really strives to bring you in as part of the Team!