Brick and Mortar is in LIMBO
Our brick and mortar location is in limbo right now. Currently we are running the team program in more of a grassroots type program. We have Team Training once a week in my garage, and the other days are done on your own with video review (Just like a remote program). So disregard most of this other stuff below. Reach out to me if you want the details and to see if you are a good fit!
At House of Weightlifting, even though we have more than just weightlifters training here, we specialize in the sport of weightlifting.  There is nothing quite like training with a team.  Some people have never had the experience, while others haven't experienced it since high school sports.  Trying the sport of weightlifting is a great way to exercise and build strength without the tedious chore of "going to a gym" or "exercising".
Team Training
Monday: 5pm-7pm
Tuesday: 5pm-5:45pm (youth class)
Wednesday: 5pm-7pm
Friday: 5pm-7pm
Saturday: 10am-noon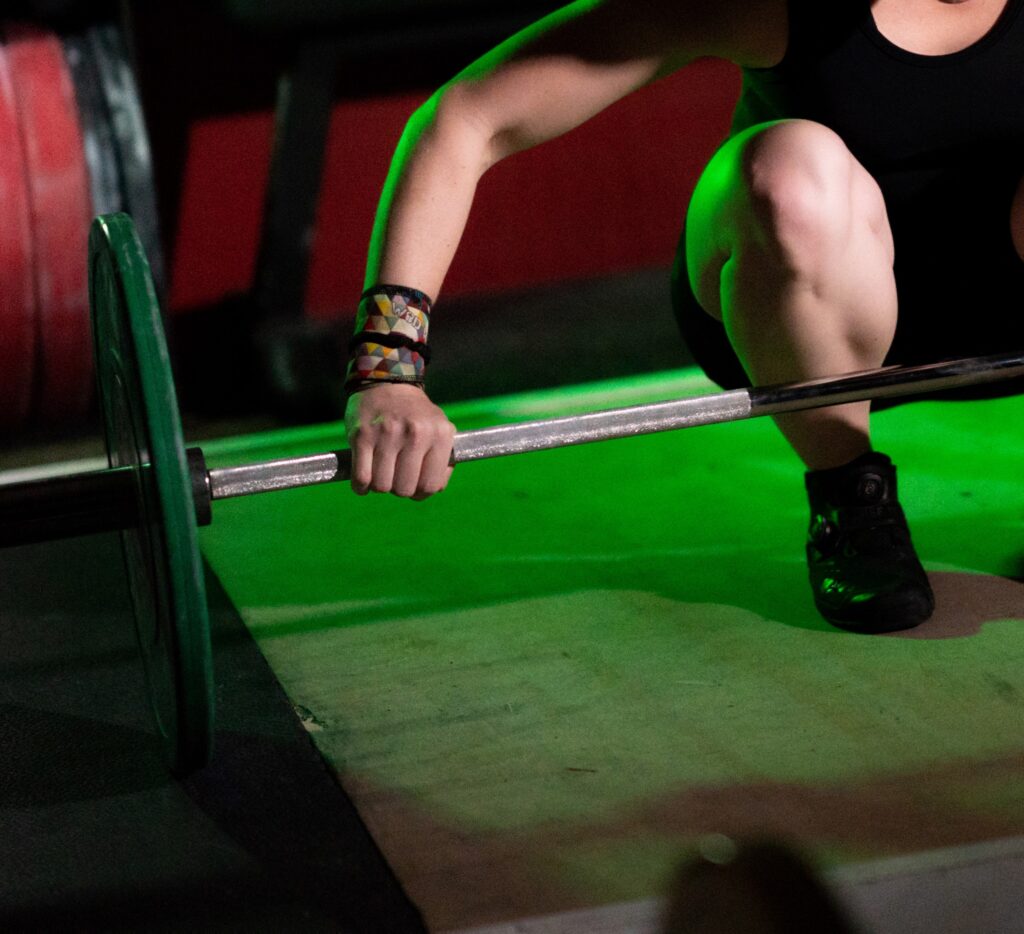 More
While we do have athletes training for Nationals, we also have people lifting a barbell for the first time. One of the unique things about weightlifting is that these two people can train side by side and push each other and celebrate each other's success even though they are on an entirely different level. I am not saying we have the Michael Jordan of weightlifting in our gym, but imagine practicing basketball with Michael Jordan. It would be pretty silly, and you would probably feel terrible about your skill as a basketball player. Weightlifting is different! It is about you and the weight of the bar. A lot of times the new weightlifter is making a lot of progress and hitting PR's (Personal Records) all the time, while the more experienced weightlifters progress has started slowing down. Being around people new to the sport who are excited and making progress is exciting for everyone! This creates an atmosphere of progress and comradery everyone can enjoy.
During our Team Training, you also get the added benefit of having a coach right there giving you feedback and encouragement every step of the way. Our coaches have a wealth of knowledge and have spent a long time developing their coaching eye. The benefit of correcting your movement with a simple, yet precise, cue makes a world of difference. But even if you cannot make it to the Team Training, you can still send in your lifts for a video review directly to your coach!
We offer two main options for programming. You can join in on the Team Program or get a Personalized Program. The Team Program is awesome because you get a closer understanding and sense of comradery with the rest of your team. When the workouts are really challenging, you can sympathize with each other. When you are all hitting PR's on the same exercises you can celebrate together. This option is really great to help you get that team feeling. While we strive to make sure the most people can make great progress on the Team Program, sometimes you just need something different. That is where Personalized Programming comes in! Whether you are training to peak at a specific competition or if you just have a specific weakness you want to tackle, we can help make the best program for you.